A Strong Solution for
Your Business Processes
The internationally deployable industry solution C.One represents an optimal solution for medium-sized companies in the chemical, pharmaceutical, cosmetics, and food sectors. It is based on the ERP system SAP Business One and meets the requirements of the process industry down to the finest detail thanks to its various specialized modules. From recipe development to production, quality assurance, supply chain management, and logistics – C.One provides a 360-degree real-time overview of all business data in the process industry.
Uncompromising Industry Functionality at Home and Abroad
Do you often get frustrated with unnecessary features in your ERP system while really necessary ones are missing? That's a clear sign that your ERP is not specifically tailored to your industry. Sooner or later, this could negatively impact your competitiveness. In contrast, the gold standard of the process industry, the industry solution C.One, covers your entire value chain in multiple countries and helps you meet specific requirements in terms of data privacy, quality, and hazardous substance management.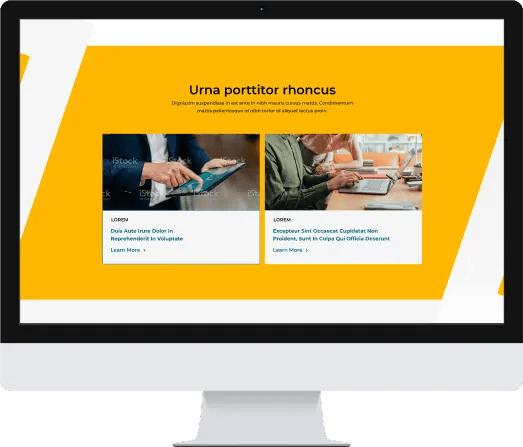 C.One Makes Your Company Ready for the Digital Age
Companies in the chemical, pharmaceutical, cosmetics, and food industries are facing enormous challenges when it comes to digitalization. C.One is your solution! It brings order and structure to the complex and interdependent workflows of the process industry. Digital processes become transparent and can be managed and monitored from anywhere – even remotely and on mobile devices. This empowers your company to handle complex interdependencies and crises with confidence.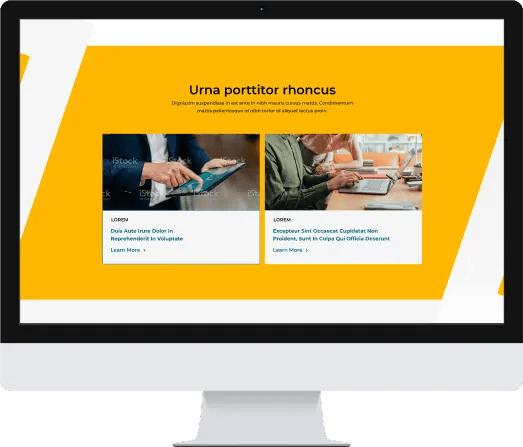 C.One – SAP-Certified Industry Solution
As a SAP Gold Partner, PART offers concentrated SAP expertise for the medium-sized process industry.
SMEs Go Digital with C.One
How does a specialized ERP system help you with digitalization? Which functions should you pay attention to when choosing? For which companies is C.One suitable? Find out here!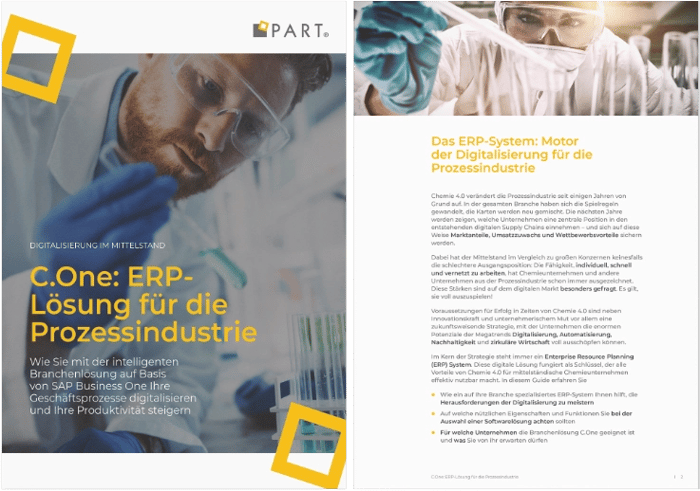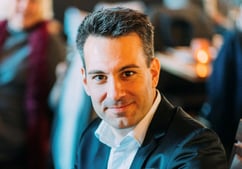 Have You Got Questions About C.One?
We have answers. Arrange a free no obligation consultation with our C.One experts.
Contact Us Now