PART Meets the Needs of the
Cosmetics Industry

with Tailor-Made Software Solutions

Cosmetics and personal care products are characterized by an enormous pace of change. No sooner have companies responded to the latest consumer trend than preparations for the next limited edition begin. To keep up with continuous launches in the cosmetics industry, laboratory and production machinery is at work under high pressure behind the scenes. It's a race against time: the substantial effort of product development is met with equally high pressure for innovation and cost efficiency. After all, manual, disconnected processes cannot sustain any company in the cosmetics industry, especially as the demands for quality, sustainability, and agility continue to mount.

This is where digital, data-driven, and automated business processes are needed. With these capabilities, cosmetics companies can confidently tackle previously critical, cross-border processes in batch tracking, sustainability initiatives, and raw material procurement. The industry solution C.One, based on SAP Business One, gets to the root of your challenges, namely your processes. Produce flexibly in bulk, access your integrated LIMS lab technology from anywhere, and optimize your inventory sustainably. With optimally planned raw material orders, production orders, and fillings in your ERP system, you save money and maintain competitiveness in the international market.
Sustainable Supply Chains: A Trend Becomes Mandatory
Read the guide to find out which SAP solutions help medium-sized companies in the cosmetics industry to create social and ecological supply chains.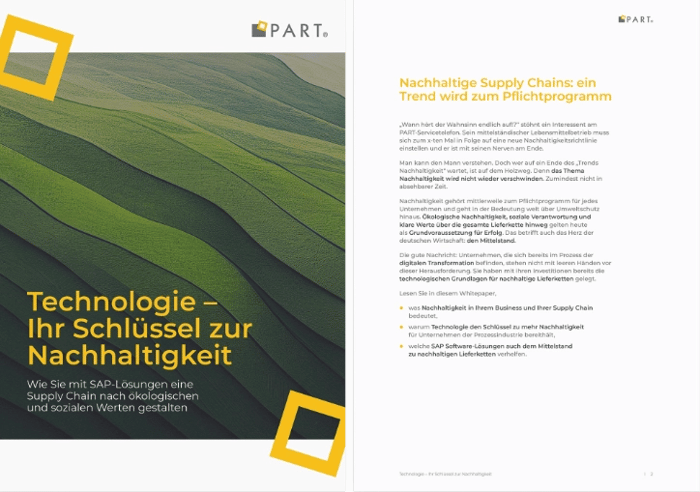 SAP Software for the Cosmetics Industry
Automate your processes with practical and fully integrated solutions for ERP, CRM, and DMS, which will keep your cosmetics company competitive in the market.
Reliable Quality from SAP
As a SAP Gold Partner, PART brings a wealth of SAP expertise to the medium-sized cosmetics industry.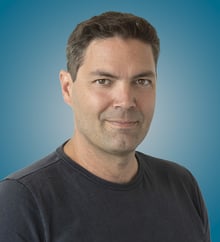 We Are Here for You
We'll be happy to answer all your questions in a free, non-binding consultation.
Contact Us Now