The Chemical Industry Has Specific Requirements that
Require Tailored Solutions
The chemical industry is in the midst of digitalization right now. The goal is to automate, connect, and design processes for raw material procurement, material utilization, and production in a sustainable and circular manner. However, this is no easy task! On the one hand, complex production processes, strict quality regulations, increasingly stringent environmental protection requirements, and fluctuating raw material prices pose numerous challenges. On the other hand, chemical companies are struggling with vast amounts of data that are difficult to collect and analyze manually.
The solution is a smart factory, where processes such as batch tracking and residual quantity management run in an automated, data-driven manner in the ERP system. And in which the enterprise resource planning system and hazardous materials management are seamlessly integrated. Chemical SMEs need the right digital solutions for their complex business processes, which can also be used internationally. PART is familiar with the industry-specific requirements and provides tailored SAP solutions that offer benefits exceeding the costs and effort. The ERP system C.One with SAP Business One, specially developed for the chemical industry, opens up a digital world full of possibilities for you.

Our goal from the beginning was: zero risk for the operative business! We achieved this with a lean ERP implementation. I wake up in the morning and look forward to my SAP Business One.
Helmut Schröger
Board of Directors, OBTEGO AG
How to Lead Your Medium-Sized Chemical Company Confidently into the Digital Future
Are you searching for a guide for your digital chemical company? Then look no further! This guide is designed for companies that have recognized the exciting opportunities of Chemistry 4.0 and now want to know how to effectively leverage its tremendous potential.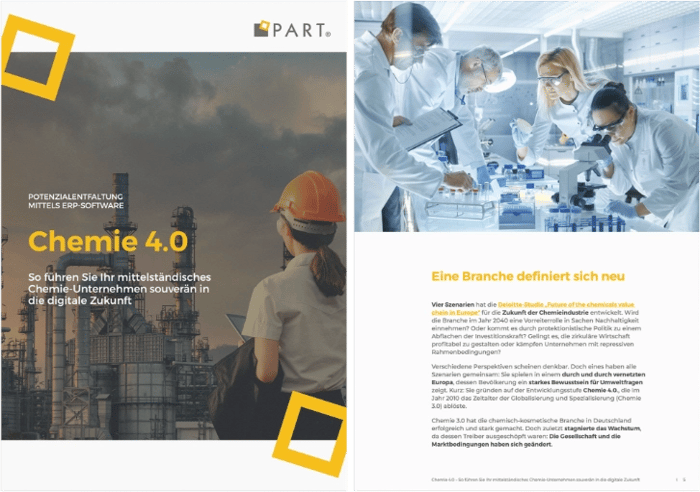 SAP Software for Chemical SMEs
Digitalize your processes with practical solutions that will make your chemical company competitive and resilient in the long term.
Harness the Combined SAP Power
At PART, you get certified SAP products and benefit from the competent service of a SAP Gold Partner.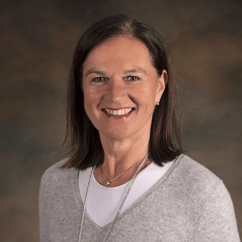 Questions? Let's Talk Them Over!
We would like to invite you to a free, non-binding meeting to get to know us. Get in touch!
Contact PART