We're all in this

Together
Working at PART is a little different than working at other companies. How come? Because we adopt a people-centric approach. We care. Respect, honesty, and tolerance are the values that matter most to us. We regard you as the unique individual you are and give you the space to fully showcase your strengths. At the same time, we offer you the opportunity to surpass yourself every day. #bePART of a team that genuinely cares about the well-being of each and every member.
Modern Working with the

Latest Technology
A pleasant working environment starts with bright, airy spaces and continues with cutting-edge software and hardware. Carry out your projects in our versatile coworking space, at your ergonomic workstation, or from the comfort of your own home. Working at PART means arriving every day and feeling at ease!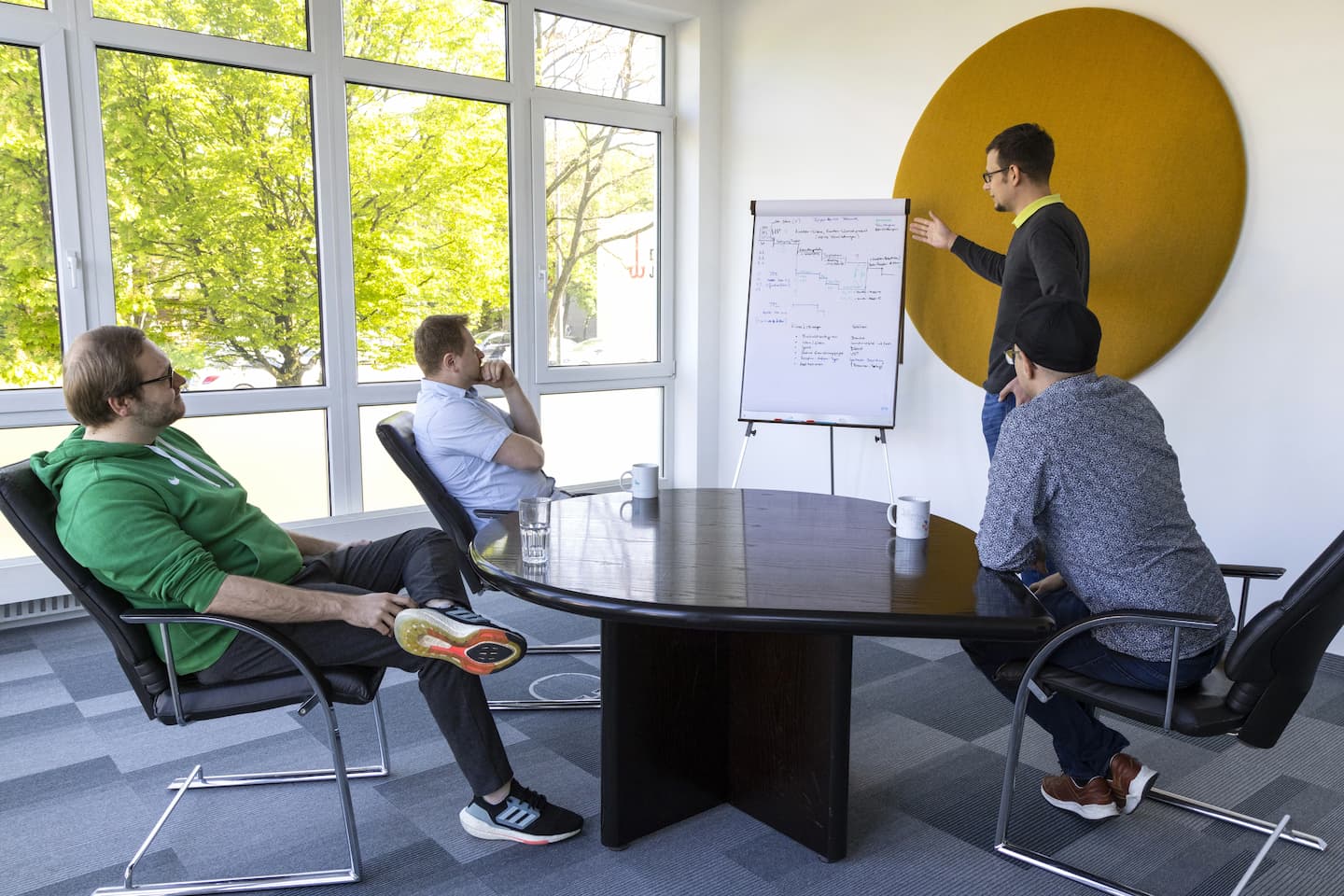 The latest technology for your work
Together Instead of

Against Each Other
It is the people who make PART what it is. We support each other in our daily challenges, always making time to learn from one another and have fun. We are extremely proud of our unique team spirit – full of appreciation and trust, forming the foundation of our success with our customers.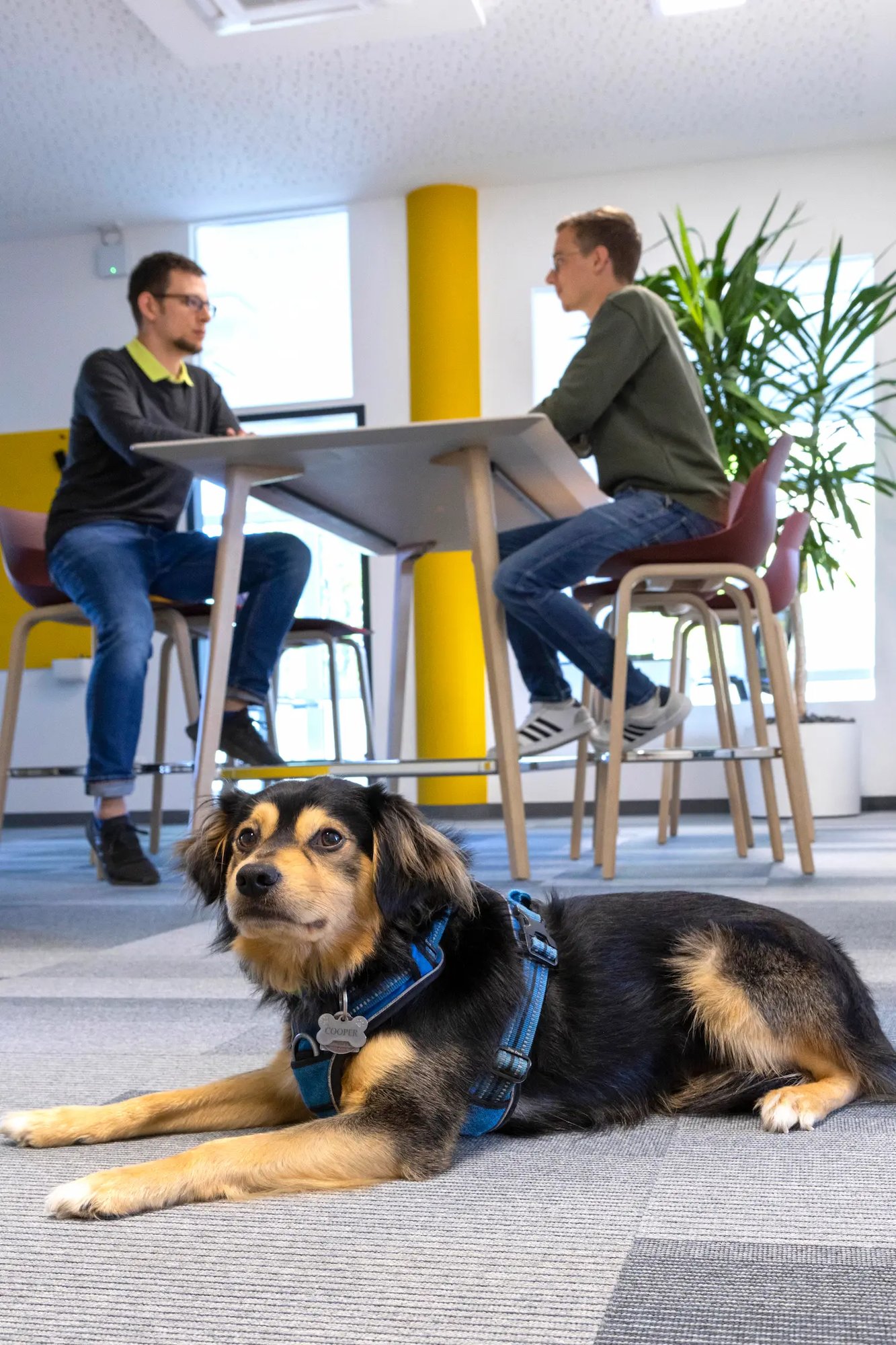 There is space for everyone at PART
Ample Resources for Our Team
Perks of Working at PART
Do you want more than just a well-paid job? Absolutely! At PART, numerous benefits await you without which you will soon no longer be able to imagine your workday.
Employee mobile phone:
Your own mobile phone, which can also be used privately, is part of the package. Just choose your favorite model!
Company car:
The comfortable way to reach customers. In many positions, we provide you with a high-quality company car for your daily commutes.
Good working environment:
We value open, friendly communication and together we create a positive corporate culture that you can look forward to every morning.
Company pension plan:
We help put your pension plan on a secure footing. Save money and prepare for the future – with attractive employer contributions.
Coffee, tea, and soft drinks:
Thirsty? Help yourself in our well-equipped coffee kitchen, where you'll find high-quality hot and cold beverages to suit every taste.
Meal allowance:
We don't have a cafeteria, but we do encourage you to eat a healthy lunch with a generous monthly contribution.
Coaching:
You want to work on a specific skill? Or do you need help with a challenging situation at work? Your personal coach is available to support you.
Paid training opportunities:
We invest in your future and offer you several training programs that will help you advance and earn an income at the same time.
Flexible working hours:
Do you prefer working early in the morning? Or do you only wake up around 11am? At PART, you can arrange your working hours in whatever way suits you best.
Employee events:
Whether it's brunch, our Christmas party, or a thrilling adventure at the high ropes course – look forward to lots of fun and exciting times with your PART-ies.
Work bike:
The green way to get around. We support you in staying fit and protecting the environment with a work bike.
Parking space:
No more searching for parking; simply park right in front of the door. This dream comes true with your own office parking space.
Advanced training:
There's so much to learn! Develop your professional skills with our internal and external training courses with renowned experts.
Work from home:
We want your work to fit into your life. This is why working from home and mobile work are possible in almost all cases by arrangement.
What Our Employees Say About PART
What is it really like to work at PART? Let those who know best tell you: our PART employees.
Finde jetzt Deinen Traumjob bei PART
Pupils & Students (m/f/d)
You have (or will soon have) your "good" or "very good" school qualification and want to start a successful career? Then we have something for you! With an internship or a working student position, you can easily get a glimpse into the fields of IT consulting, IT development, marketing, and sales. Alternatively, you can also pursue a dual study program with us.
Graduates & Young Professionals (m/f/d)
Have you successfully completed your education at a university or college? Or have you already gained some work experience? This is the perfect time to join PART! In our family-like environment, you can put your knowledge into practice. We wholeheartedly support you on your personal journey – learn from our team of experienced colleagues, and continuously develop your skills.
Professionals (m/f/d)
You're an expert in the field of SAP, software development, customer support, or marketing, and ready to take your career to the next level? Then we definitely want to get to know you! At PART, experienced professionals find the ideal conditions to implement their own projects, lead teams, and take on responsibilities at various levels. Our agile company is your chance to truly make a difference.
All
Software
Consultant
Sales
Not Found the Job You Were Looking For?
Let's talk about how we can tailor a job for you. We are always happy to hear from you!