Connected Processes Ensure Success in the Pharmaceutical Sector
As more and more people require medication, pharmaceutical companies are facing a decreasing budget for research and production. This is due to rising raw material prices, complex regulations in the pharmaceutical sector, and strict compliance requirements. At the same time, the pressure to compete against international players and continually introduce new products to the market is increasing. What pharmaceutical companies need are digitalized, fully interconnected processes that significantly reduce the complexity of quality assurance, production planning, and international supply chains in a sustainable manner.
SAP Business One helps medium-sized pharmaceutical companies make well-informed, data-driven decisions. With this solution, you have access to all critical core parameters at any time and can rely on meaningful evaluations. Your innovative capacity increases as automated processes simplify your work, providing more room for creative research. Like a well-oiled machine, all business areas and your entire supply chain, both domestically and internationally, come together seamlessly. This enables you to remain cost-efficient even under increasing price pressure, react more swiftly, and create greater security for both yourself and your consumers.
Using Technology to Achieve Greater Sustainability in Your Supply Chain
If you are searching for a guide on how to address pressing sustainability issues in supply networks and implement your ESG plans, look no further than your ERP system! We have summarized how to achieve this in our guide for you.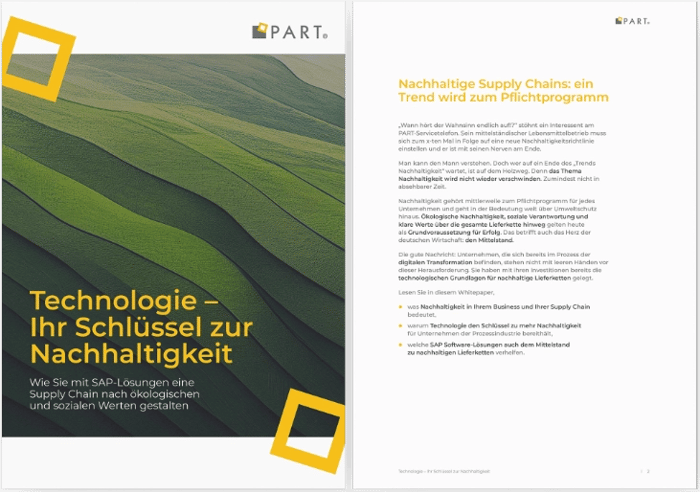 SAP Solutions for the Pharmaceutical Industry
ERP, CRM, and DMS for your future-proof pharmaceutical company: as lean as necessary, as digital as possible.
SAP Quality
As a SAP Gold Partner, PART brings a wealth of SAP expertise to the medium-sized pharmaceutical industry.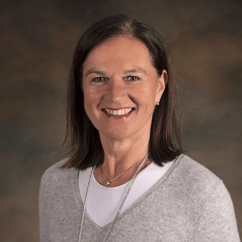 Do you have questions for our industry experts?
Feel free to contact us for a free, non-binding consultation at eye level.
Get in Touch Now