Technology Is the Key to Sustainability
Companies in the process industry are increasingly under pressure to meet ESG requirements (environment, social, governance) both within their own operations and throughout their supply chains. Consumers expect ethically responsible products, while social and environmental criteria influence business evaluations. Moreover, an increasing number of regulations are governing business processes. Technology is the crucial key here. PART's ERP systems, CRM software, and document management systems help transform your business and supply chain towards greater sustainability.
Technology collects data and makes it available in a transparent manner. This is what makes it a catalyst for sustainability. After all, you can only reduce your carbon emissions effectively if you know how much you are actually emitting. What's more, technology facilitates the transformation into an intelligent, agile organization that makes data-driven decisions. With PART software solutions, you have access to a wide range of digital ESG tools. These tools support companies in the process industry in managing new value creation networks and gradually leading them towards sustainability.
Let's Start

Your Sustainable Future Together!
Medium-sized companies in the process industry have the potential to become key players in a healthy, thriving society – provided they don't let themselves get caught up in technological developments due to uncertainty or misplaced priorities. SAP solutions such as SAP Business One are considered global leaders when it comes to understanding processes and making them more effective. Companies across the globe are using SAP software to develop smart and sustainable business practices. And you can too!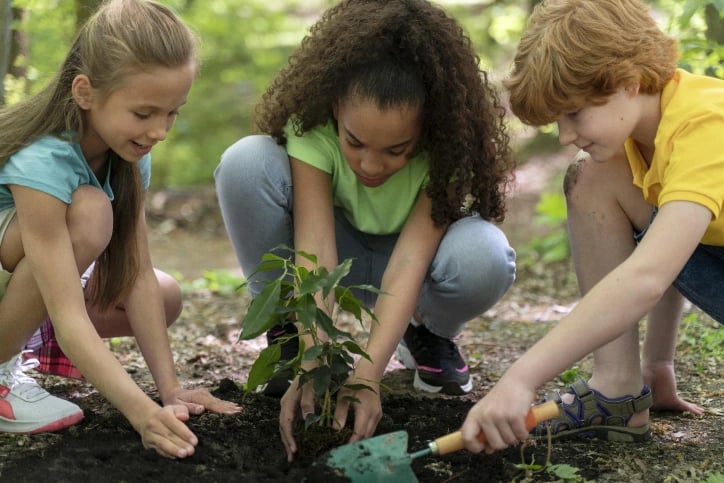 SAP Product Carbon Footprint:

The Cloud Application for Comprehensive CO2 Management
With the ERP system SAP Business One, you can access cloud applications in the SAP Cloud. An example of this is SAP Product Carbon Footprint Management. It provides a detailed breakdown of the carbon footprint left by your production process. Users of your ERP system can access the CO2 footprints and utilize them in their daily end-to-end business processes. Alternatively, you can run virtual scenarios and directly track the effects of your business decisions on your climate protection goals.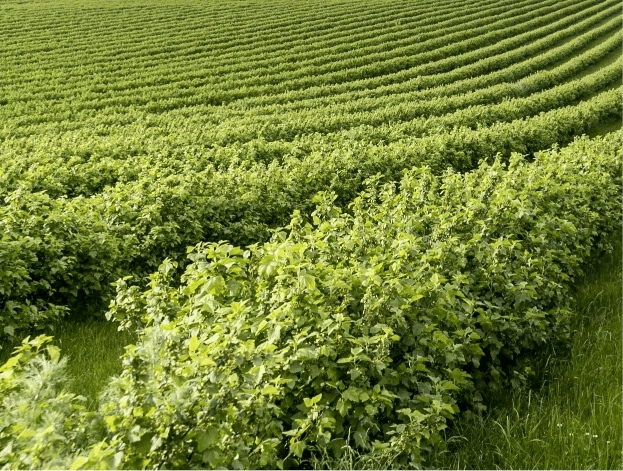 Grow More Sustainably

with Technology
Sustainability goals and business objectives are not in competition with each other, but rather complement and benefit each other. Discover how you can achieve both profitability and sustainable practices simultaneously by reading our free white paper.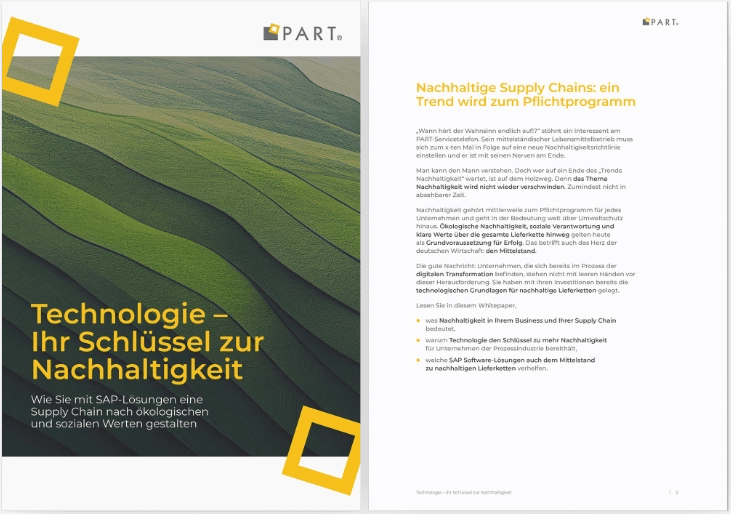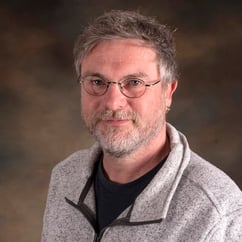 PART leads you into a sustainable future
Simply book a free and non-binding consultation. We are happy to take the time for you!
Get advice now